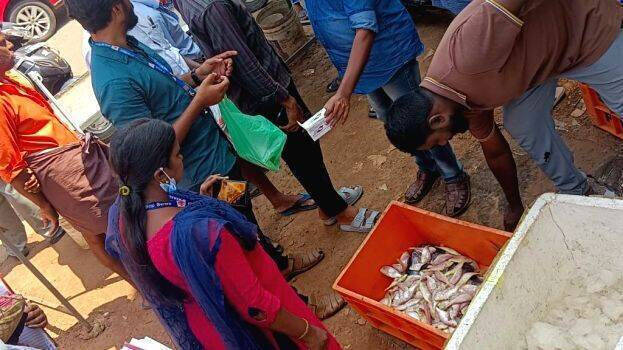 ALAPPUZHA: In a lightning inspection by the Food Safety Department and Corporation officials, 40 kg of fish preserved with formalin was seized. Stale kili meen (threadfin bream), kera, trevally, and other fishes were seized and destroyed.
The inspection by the Food Safety Department was part of a special drive. The formalin-laced fish was caught from two roadside fish stalls near the Malikamukku flyover. 10 kg of 'kera' was seized from a stall owned by VK Raja.
Kilimeen, trevally and tuna were seized and destroyed from the stall of Shaji. Both of them have not produced the license. The inspection started at 10 am on Monday and ended at noon. Alappuzha Circle Food Safety Officer Chithra Mary Thomas, H. Deepu, municipal junior health inspectors J Anikuttan, Jhansi and Shalimma led the inspection. Officials said that the inspection will continue in the coming days.