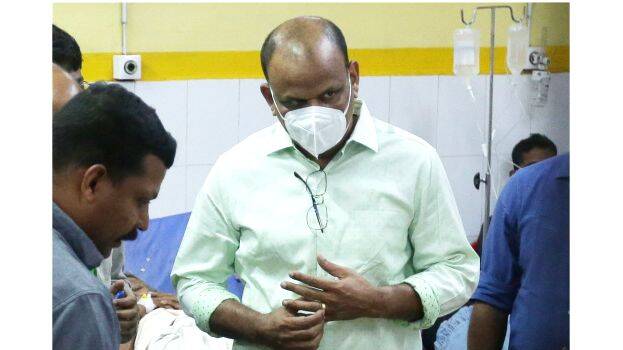 KOCHI: Santhosh Eapen who was arrested in the LIFE mission corruption case was taken into custody by the enforcement directorate for four days. The earlier arrested M Sivasankar's remand period was extended till April 4th. Meanwhile, the ED again took statements from former Life mission CEO U V Jose. It was on Monday night that Unitech managing director Santhosh Eapen was placed under arrest. The court approved the custody of Eapen after which he was quizzed by the agencies. Later, the officials brought together Eapan And Jose to unveil more details about the scam.
Jose was called by the agencies just to confirm the statements given by both Eapan and Sivasankar. The ED took statements from Jose two times and the former CEO revealed it was Sivasankar who led the meetings and signed the contract. ED now trails to find the names of the ones who got benefited from the corruption.
Earlier Swapna Suresh admitted that the UAE consulate members received money from Eapan as part of the larger scam in the LIFE mission.