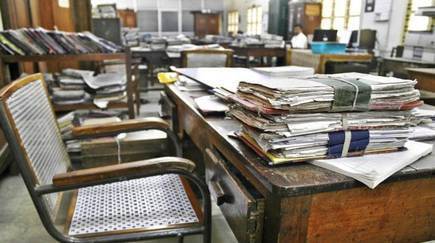 ALAPPUZHA: For promotion, ITI trade certificate is mandatory for Diploma and BTech qualified officers. In order to get this, should take unpaid leave and study ITI course after paying fees. Otherwise there will be promotions. This strange order is applicable in Industrial Training Department under Labour Department.
Diploma or BTech is the qualification for about seven posts in the department from Junior Instructor to Joint Director. However, considering BTech and ITI qualified person join service on the same day, the one with ITI will be promoted to group inspector just below vice principal. But Diploma and BTech candidate will have to retire without getting promotion to technical posts.
The problem is that the ITI based workshop attendant post is between last grade and junior instructor. ITI candidates are allowed promotion from Workshop Attendant to Junior Instructor which is a teaching post. Diploma is the basic qualification for Junior Instructor. Till 2017 Diploma and BTech candidates were allowed workshop attendant promotion.However, it was stopped after 2017 by department order. This is despite the existence of a PSC circular that higher qualification should not be considered a disqualification for appointment to a post.
The order reads:
It is not possible to compare the vocational skills acquired through practical training in ITIs with academic level degree and diploma certificates or to claim higher qualification/equivalent qualification. Even the mere posts available to trainees who obtain NTC certificate are not available as it is interpretated as over qualified.