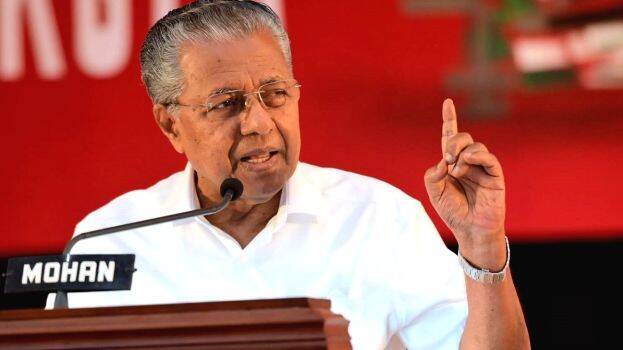 KANNUR: Chief Minister Pinarayi Vijayan said that Kerala is not a country where BJP's agenda can be implemented. The Chief Minister stated that in Kerala there is a no-compromise approach to all types of communalism. He was speaking after inaugurating the EMS-AKG memorial rally at Kannur Peralassery.
Sangh Parivar is trying to appease some of the religious groups in Kerala and they are reaching out to some of the leaders of the religious minorities. But it does not get much acceptance. An immoral move can get someone down. Those few people are not common and not common sentiments, Chief Minister made it clear in his indirect criticism against Thalassery Bishop Pamplany.
The Chief Minister said that it is not Kerala's atmosphere for others, even for Christians, elsewhere. The general sentiment is that secularism should be preserved. RSS is the biggest form of communalism. Its political form is BJP. No need to tell anyone about this. Secular thinkers are avoiding them.
Just because some opportunistic people for available for comfort talks, don't think that's the general sentiment A BJP leader entered the assembly in 2016 only. Don't forget history. He said that even though it was a shameful incident, it should be remembered.