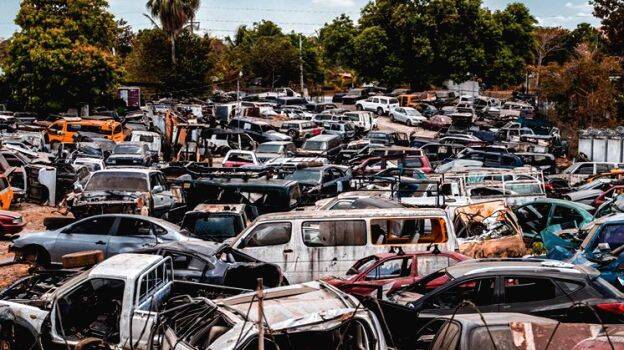 THIRUVANANTHAPURAM: KSRTC will open four centers in the state with private participation to dismantle and sell old vehicles. Collection centers will be opened at all 93 depots to receive vehicles that have expired. According to central law, the state government has given KSRTC the right to dismantle and sell expired vehicles in the state. According to that, the Transport Corporation has prepared a plan. Dismantle centers will operate at Parassala, Edappal, Chittur and Kanhangad. KSRTC has invited letters of interest from private companies to acquire the right to operate these centers. Supervision will be with KSRTC.
Commercial vehicles older than 15 years and private vehicles older than 20 years should be scrapped. The lifespan of government vehicles is 15 years. The efficiency of the vehicles will be checked using a mechanized system. Vehicles that fail will be demolished. Dismantled vehicle components will be sold to steelmaking companies. The country's first demolition center was inaugurated by Union Minister Nitin Gadkari in May 2022 in Noida.
KSRTC has the land required to set up vehicle dismantling centres. Even if private entrepreneurs are found and the demolition center is set up, the corporation will be financially benefited. The central government announced the vehicle scrapping policy in August 2021. The aim is to discourage the use of old vehicles. Those scrapping old vehicles get a discount on registration and taxes when buying a new vehicle.
This is how it works
The vehicle will be accepted through the collection centers and the price will be paid there
The vehicle and documents will be checked by KSRTC officials
An e-mail message regarding this will be sent to RT office
As soon as the reply is received, the owner will be given a document that the vehicle has been scrapped.
22 lakhs to be demolished
It is estimated that around 22 lakh old vehicles will have to be scrapped in the state.
There are 2506 government vehicles in this.
"KSRTC has enough land to set up demolition centres. "It is not possible to say at this time how much revenue will be generated."
-Biju Prabhakar, CMD, KSRTC