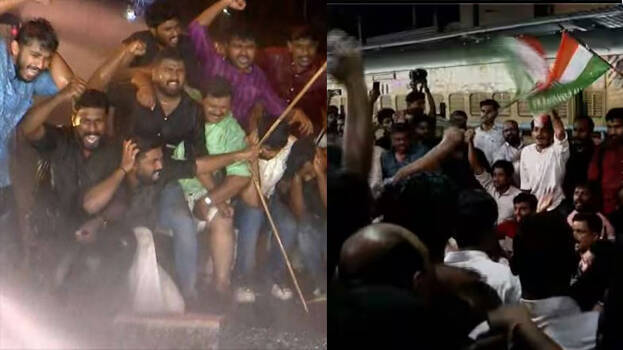 THIRUVANANTHAPURAM: Clashes erupted in state-wide protest programs organized by Congress over the disqualification of Rahul Gandhi as a Lok Sabha MP. The protest march organized by Youth Congress in Thiruvananthapuram and Congress in Kozhikode culminated in conflict. As per reports, many people including the leaders were injured in the lathi charge by the police.
In Thiruvananthapuram, the police used water cannons and lathi-charged the protest march of Youth Congress-KSU activists to the Raj Bhavan. As the protesters climbed over the barricade, the police fired water cannons followed by lathi-charge. The Youth Congress informed that the activists sustained serious injuries including head injuries in the lathi charge. They are reportedly admitted to the medical college.
At the same time, police lathi-charged the Congress march to Kozhikode railway station. Activists organized in front of the railway station and protested by burning tires. The police resorted to lathi-charge after activists stormed inside the railway station. It is reported that the president of DCC was also injured during the lathi charge. MLA T Siddique intervened and persuaded the police and activists.