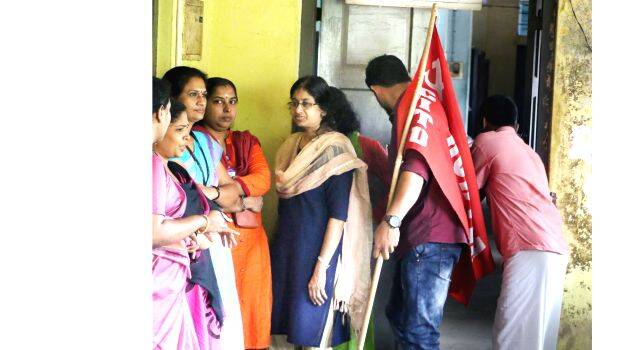 THIRUVANANTHAPURAM: KSRTC MD recently made a Facebook post, which is now the talking matter for employees inside the department. The MD opened up about the denigrating ways the employees adopted to paste posters inside buses even humiliating his father who died 22 years back.
The posters inside the bus came with a CITU label. Recently, in a meeting joined in remembrance of a late cluster officer, a conductor made disparaging comments about the CMD. The conductor was immediately suspended from service and the CMD even commented that he can't stoop to their level to reply in the same manner. Meanwhile, a faction in the KSRTC points finger at the newly charged CMD behind the fall of the department without earning any sufficient profits.
Meanwhile, Biju Prabhakar says there are a lot of impediments to serving in the department but also hailed the assistance from the chief minister as a boon to continue his effective service. He said his vital experience serving in the health department also helped solve the troubles faced by conductors and drivers who are mostly allotted to long-shift work. The rules were altered for the benefit of the employees and it has lessened the accidents, the CMD advocates.