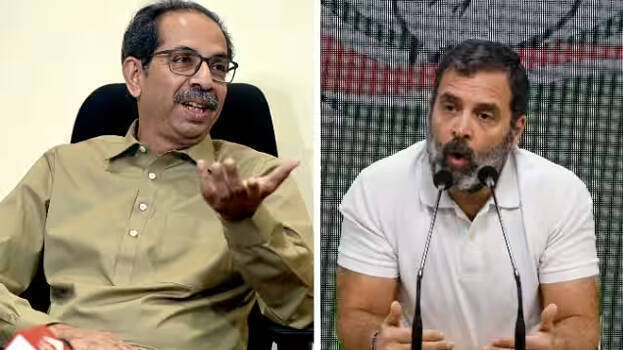 MUMBAI: Shiv Sena leader Uddhav Thackeray issued a warning to Rahul Gandhi, who attacked the Prime Minister and made remarks against Savarkar in a press conference held after he was disqualified from the post of MP. Rahul had said that he is not Savarkar to apologize for his Modi remarks. Uddhav Thackeray said that he will not tolerate if he talks in this way. He said that such remarks will cause a crack in the unity of the opposition. Uddav gave this warning while addressing a party rally in Malegaon.
'Savarkar suffered unimaginable tortures in Andaman Jail for 14 years. We can only read about his sufferings. It is also a form of sacrifice. We will not tolerate insults against Savarkar.' Uddav said. If the attempt to insult Savarkar continues, it will cause a rift in the unity of the opposition, warned Thackeray. He reminded that the alliance was formed with Congress and NCP to fight together to protect democracy.
'We are ready to fight, b ut insulting our Gods is not something we will tolerate. Veer Savarkar is our God,' said Uddav. At the same time, Uddhav strongly criticized the BJP argument over Rahul's remark against Prime Minister Narendra Modi, saying Modi is not India. Did our freedom fighters sacrifice their lives for this? Questioning Modi is not about insulting India,' Uddav said.
In a press conference convened after losing the post of MP, he said, 'My name is not Savarkar to apologize. My name is Gandhi and Gandhi does not offer an apology to anyone.' Rahul said.
Maharashtra Chief Minister Eknath Shinde also criticized Rahul's remarks. "I condemn Rahul Gandhi's act of publicly condemning Savarkar and Prime Minister Modi. People will not allow Rahul to walk on the streets if he talks like this.' Shinde said. Shinde also demanded that Rahul Gandhi be punished for such remarks.