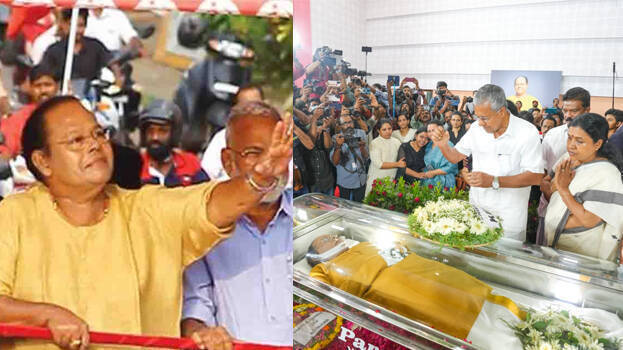 THRISSUR: 'When I was not shining in business and studies, my father once asked me in his Irinjalakuda slang, why don't you enter into politics, Innocent?' This gave him the courage to enter politics and that is how in 1979, he became the Irinjalakuda municipal councilor. He will be laid to rest next to his father's tomb.
Politicians were among those who flocked to his house and Town Hall yesterday. There were representatives of all political parties. Innocent was not a political opponent for all of them but was a friend to them. Congressmen, Kerala Congressmen and BJP members all paid their homage.
That support led him to the Parliament. He was also adept at telling politics with humor. He worked remarkably as a representative of the people in cancer prevention activities and providing treatment facilities.
Right from his school days, Innocent was good at creating entertaining stories by traveling to all corners of Irinjalakuda. He also wrote comedy plays. Youngsters and students who enjoyed all those plays and stories and heard those stories were in the crowd that came to Irinjalakuda yesterday. A large section of society including nuns, priests, housewives and school students were present there.