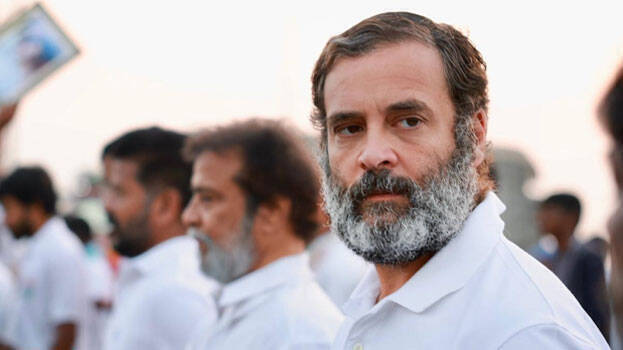 NEW DELHI: Shortly after the Surat Court sentenced Rahul Gandhi for his remarks against Modi, the Patna Court has issued a notice to him in a defamation case. The notice has asked him to appear in person and testify on April 12. The court summoned Gandhi to record his statement on a plea filed by BJP leader Sushil Kumar Modi.
Meanwhile, the Congress has decided to appeal against the verdict for his remarks against Modi. Reports said Rahul is likely to file an appeal before going to Kolar. As part of the campaign for the assembly elections, Rahul will address a rally attended by thousands in Kolar on April 5. The congress will be turning the judgment and disqualification into political debate and vote in elections.
Meantime, the time sought by Rahul Gandhi to reply to the notice issued by the Delhi Police seeking details of his speech during the Bharat Jodo Yatra will end today. Rahul had sought ten days' time from the police who surrounded his house and issued a notice. The police issued a notice to Rahul after his speech in Srinagar that many girls subjected to sexual abuse had met him. Dramatic scenes were witnessed when the police arrived at Rahul's residence to issue the notice.
The notice issued to Rahul asking him to vacate his official residence soon after he was disqualified has enraged the Congress. The protests staged by the Congress in Delhi last night to protest against his disqualification ended in a major clash. The police had denied permission to the democracy protection peace march that was planned to be held from the Red Fort to the Town Hall under the leadership of party president Mallikarjuna Kharge. The congress tried to challenge the ban and march. The clash broke out when the leaders were prevented from reaching the Red Fort. The police dragged women including Jebi Mather MP. The Congress leaders then protested by lighting torches.

MPs including T N Prathapan and Dean Kuriakose were forcibly arrested and removed when they tried to topple the barricades. The march raised slogans alleging Modi-Adani relationship. AICC general secretary K C Venugopal said the police initially gave permission for the march and later denied it. He also said that a month-long nationwide agitation will be organized including Jai Bharat Satyagraha in state and district levels. The Congress party is now preparing to extend the acceptance of Rahul Gandhi till the next elections. Unexpectedly, the support received from various corners of the opposition has also given new energy to the Congress.