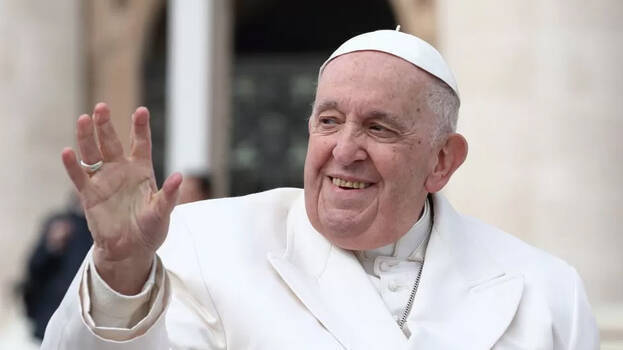 VATICAN CITY: 86-year-old Francis Pople has been admitted to the hospital with respiratory infection and will spend a few days in hospital for treatment, the Vatican said.

Pope was taken to Rome's Gemelli hospital after complaining of breathing difficulties over the past few days. It added that tests showed he had infection but did not have COVID-19.

Pope is sometimes short of breath and generally more exposed to respiratory problems, having had part of one lung removed in his early 20s when training to be a priest in his native Argentina.

His latest hospitalization comes ahead of a Palm Sunday service on April 2 that marks the start of a hectic week of ceremonies leading to Easter Sunday on April 9, throwing into doubt whether he would be able to lead them as customary.
A Palm Sunday Mass is scheduled this weekend, and Holy Week and Easter celebrations next week.

He is also scheduled to visit Hungary at the end of April.

On Wednesday morning, he presided over his weekly general audience in St Peter's Square. He appeared in good spirits but was seen grimacing as he was helped into his vehicle.

The Vatican initially said the Pope had gone to hospital for a previously scheduled check-up, but Italian media have questioned this account after a television interview was cancelled at short notice.