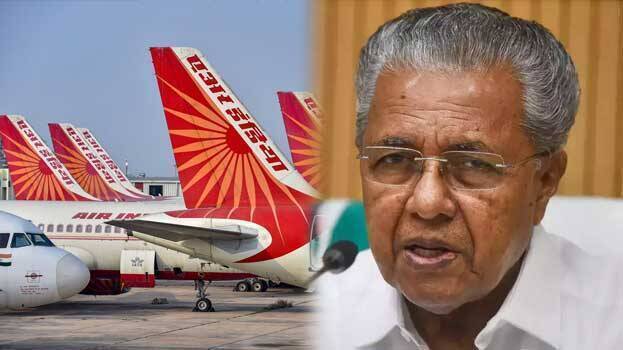 THIRUVANANTHAPURAM: Chief Minister Pinarayi Vijayan has written to Prime Minister Narendra Modi seeking action on airline companies for the triple increase in air fares targeting school vacations in Kerala and Gulf, Vishu and Ramzan celebrations. The chief minister requested the center to intervene urgently in the matter.
In case of soaring ticket prices, approval should be given to operate chartered flights to Gulf countries at reasonable rates. The state government is planning to book additional flights and chartered flights from the second week of April. The fares of tickets from the Gulf region to Kerala have increased to a great extent due to the festive season. The companies have hiked rates three times in two months.
The companies are charging rates unaffordable to ordinary workers. The expats lose months of savings in this way. Despite repeated requests from the Kerala government and expatriate organizations to reduce the rates, the airlines are not ready. The letter also demanded central intervention against airlines increasing fares during school holidays and festive periods.
Rates of Air India Express in first week of April
Abu Dhabi-Kozhikode 18,500
Kozhikode-Abu Dhabi 32,000
Bahrain-Kozhikode 15,000
Kozhikode-Bahrain 35,200
Kochi-Dubai 33,700
Dubai-Kochi 12,600
Kochi-Doha 42,200
Doha-Kochi 17,900
Kannur-Jeddah 51,000
Jeddah-Kannur 29,000
Kannur-Sharjah 34,000
Sharjah-Kannur 12,400
Thiruvananthapuram-Dammam 45,000
Dammam-Thiruvananthapuram 22,800
Thiruvananthapuram-Dubai 32,900
Dubai-Thiruvananthapuram 20,000