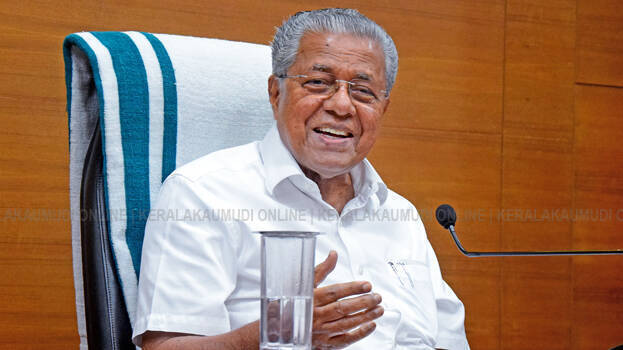 THIRUVANANTHAPURAM: An interim relief to Chief Minister Pinarayi Vijayan in the relief fund misuse case. The case has been left to the full bench when there were differences of opinion amongst the Lokayukta judges Cyriac Joseph and Justice Haroon Al Rasheed, on the verdict in the case. One of the judges ruled in favor of the complaint and the other against it. The difference was whether the case was maintainable and whether the matter could be examined by the Lokayukta. With this, the complaint was left to the full bench of the Lokayukta for the final verdict. The three-judge bench will pass the verdict after hearing the arguments again. The date for this will also be announced later.
Former syndicate member R S Sasikumar of the Kerala University approached the Lokayukta following the directive of the Kerala High Court, for not pronouncing the verdict even after the trial was completed last year on March 18. Following that, the procedures were expedited. Rs 25 lakhs given to the family of late NCP leader Uzhavoor Vijayan, eight lakhs to settle the debts of the family of late Chengannur former MLA K K Ramachandran Nair, and Rs 20 lakhs to the wife of civil police officer Praveen, who died in an accident involving the pilot vehicle of CPM former state secretary Kodiyeri Balakrishnan, is nepotism and corruption. The complainant demanded that this amount should be collected from those who attended the cabinet meet and that they should be disqualified.
The Lokayukta has the right to announce public servants to quit their posts if found guilty. K T Jaleel had earlier resigned from the ministerial post in the relative appointment case under the order of the Lokayukta.

During the trial of the case, the government issued an ordinance amending Section 14 of the Lokayukta. The ordinance curtailed the powers of the Lokayukta to remove a public servant from office. Though the governor signed it, he did not give his assent to the bill replaced. As the bill did not become law, Section 14 was restored. With the curtailment of the ordinance, the Lokayukta postponed the order for a year.