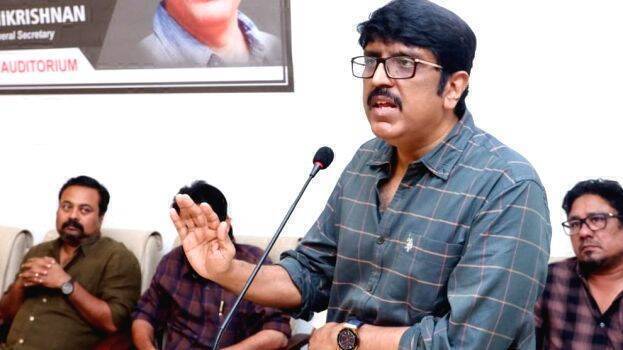 KOCHI: Some actors are troubling the works of technicians in the film industry, said FEFKA general secretary B Unnikrishnan. " Some actors are giving multiple dates while being in contract with another movie. Other few want the editing to be done in their presence and also wants their close acolytes to examine it" Unnikrishnan said while in talks with the producer's association in the state.
He also raised accusations saying he will reveal the names of the actors in the coming days and said some want the movie to be re-edited all according to their whims. The arduous work of technicians is being demeaned.
"One actor threatened to not act further in a movie if not shown the first edit of the movie. These are the times endured by the film world. So FEFKA has decided to only make available the edit to money-spending producers but not any actors" Unnikrishnan said.
Unnikrishnan also opened to intellectual discussions with actors to end the case for good.