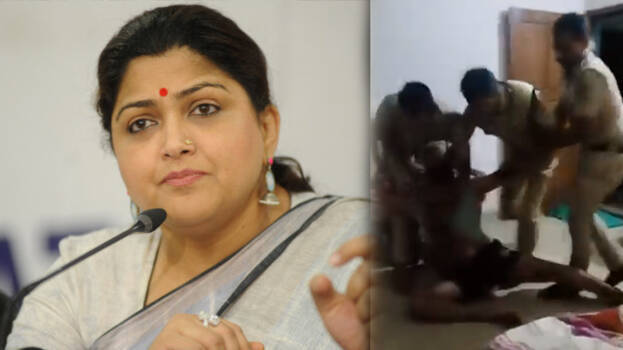 NEW DELHI: Responding to the arrest of an army man using force in Kollam's Kottiyam, actress and BJP leader Khushbu Sundar said that this a brutal act by the police. Sharing a video, Khushbo also tagged Kerala CM Pinarayi Vijayan on her Twitter page.
Kerala police manhandling and arresting an Indian Army Soldier based on a local issue. Naik Kiran Kumar of Madras regiment taken to custody in this brutal manner by Kerala police. Why this brutality @pinarayivijayan Sir??, Khushbu tweeted.

But the police said that the soldier attacked them when they came to investigate a complaint involving Kiran Kumar. Meanwhile, the family alleges that the police brutally beat up the soldier. The start of the problems was the disruption to the NSS Karayogam election in Chenthapoor in Kottiyam. The office bearers lodged a complaint with the police stating that Thulasidharan Pillai, the father of soldier Kirankumar, had attacked the Karayogam office.
Thulasidharan Pillai also approached the police saying that he was beaten up. In the evening, Kiran Kumar came to the house of Karayogam president Suresh and hurled abuses at women. According to the police, Kiran Kumar assaulted Kottiyam Inspector P Vinod and SI Sujith V Nair who came to investigate the matter.