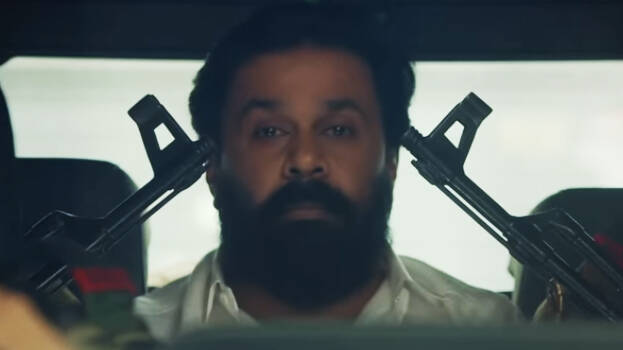 The teaser of Voice of Satyanathan directed by Rafi and starring Dileep has been released. The teaser hints that the film will focus on humor like previous Rafi movies. A Dileep film is hitting the theatres after four years.
Johnny Anthony. Siddique, Joju George, Ramesh Pisharati, Veena Nandakumar, and Jagapathi Babu will also play important roles in the film along with Dileep. Anupam Kher, Makarand Deshpande, Alencier, Jafar Sadiq, Janardhanan, Boban Samuel, Benny P Nayarambalam, Faisal, Unniraja, Sminu Sijo and Ambika Mohan are also present in the film. Anushree will appear as a guest star.
Voice of Satyanathan is produced by NM Badusha, Shinoy Mathew, Dileep and Rajan Chirayil under the banner of Badusha Cinemas and Grant Productions. Rafi has done the story, screenplay and dialogues, along with the direction of the film.
The cinematography of the film is done by Jithin Stanislaus and Swaroop Philip. Music by Justin Varghese, Editor Shameer Mohammad, Costume Design by Sameera Saneesh, Art Direction by M Bawa, Production Controller by Dixon Poduthas, Makeup Ronex Xavier, Chief Associate Silex Abraham, Associate Director Mubeen M Rafi, Finance Controller Shijo Domenic & Robin Augustine, PRO Pratish Shekhar, Stills Shalu Peyad, Design Ten Point, Marketing Obscura are the other cast members of the film.