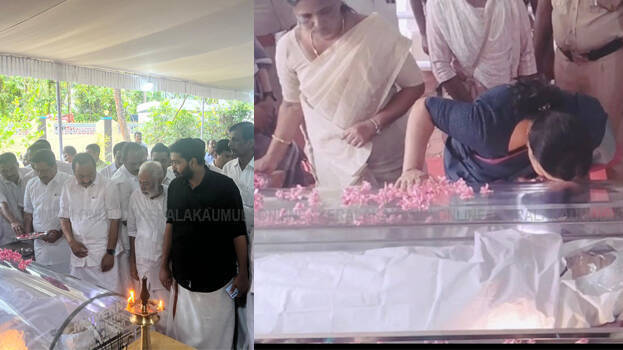 KOTTAYAM: The police are making a new screenplay in the murder of Dr Vandana Das, said opposition leader V D Satheesan. He blamed the police for their serious negligence and said the remarks of Health Minister Veena George pained more.
Satheesan asked on what basis the minister termed as lack of experience. The people will assess whose lack of experience it was. He added that the minister should respond knowing the dignity of the post she is holding.

Satheesan said, 'Talked to her parents. Vandana was their only daughter. That loss cannot be filled. However, the situation that led to the incident shocked them the most. Which parent can bear when body of their daughter, who went to attend the sick, returns in a box. A serious negligence has happened.
Despite serious negligence on the part of the police, they are finding a way to get out of it. The ADGP said one thing and what was registered in the FIR was different. Did like taking away a person lying on the road after attacked by the locals. He became violent and was brought based on the complaint of the locals. He is the one who let loose cows and harassed people there.
The police brought the person addicted to drugs, without tying his hands. When he unleashed violence in the hospital, the police ran inside. Only this doctor was there. We had raised this issue in the assembly many times. Even after presenting the issue seriously, a simple reply was given and no action was taken. Discussion started after the boat accident happened again. Similarly, this event will last for a few days.'