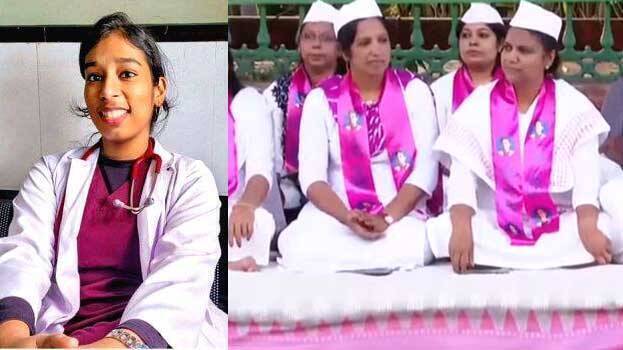 THIRUVANANTHAPURAM: The Mahila Congress has begun its hunger strike before the Secretariat demanding to ensure justice for Dr Vandana Das who was murdered during duty in Kottarakkara Taluk Hospital. The hunger strike is going on under the leadership of state president Jebi Mather. The protest has been organized from 6 am to 6 pm today. Other state office bearers of the Mahila Congress are also participating in the protest.
The main demand put forward by Mahila Congress is that the government should take necessary legal steps to resolve the challenges faced by health workers. Jebi Mather said that Mahila Congress is protesting by announcing solidarity with the demands put forward by doctors and other health workers. Demanding Health Minister Veena George's resignation, Jebi Mather said that the entire Kerala was shocked by the Health Minister's remark that Dr. Vandana had very little experience.
Meanwhile, accused Sandeep will be produced in Kottarakkara court today. The police had submitted a production warrant for the accused in court yesterday. Based on this, the Kottarakkara court ordered the police to produce the accused in person.