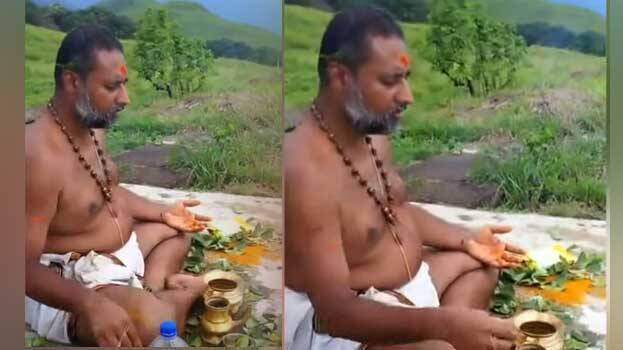 PATHANAMTHITTA: Two Forest Development Corporation employees are in custody for the alleged illegal worship by Narayanan, a native of Tamil Nadu, in Ponnambalamedu, a protected forest area. The arrested are Rajendran and Sabu, employees of KFDC Gavi. Rajendran is a KFDC Gavi supervisor. Sabu is a gardener. The forest department found that they were the ones who allowed Narayanan's group to Ponnambalamet. The forest department has doubts whether they took money as a reward. The forest department has registered a case against Narayan for trespassing.
The case was registered at Pachakanam Forest Station. He has previously worked as Keezhshanthi's assistant at Sabarimala. Devaswom Board President K Ananthagopan said that he would file a complaint with the Chief of Police and the Chief of Forest Department.
Narayanan performed pooja on the floor where the Makaravilakku is lit at Ponnambalamed, which is under the complete control of the Forest Department. The pooja that took place came to light after the footage of this came out which was likely recorded a week ago and forwarded on Whatsapp.