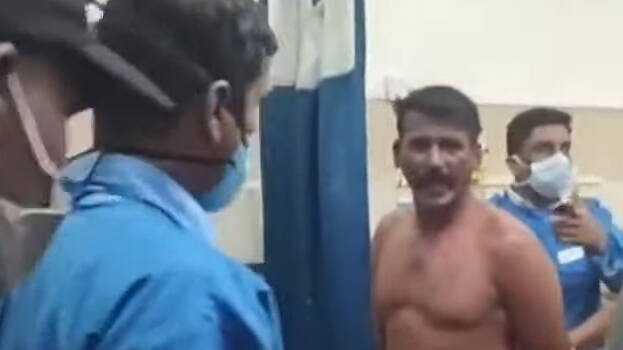 ERNAKULAM: There was an attack towards the employees of Ernakulam General Hospital. They said that the youth, who came with patients tried to attack them. He has been identified as Anil Kumar, a native of Alappuzha. The police said that he was drunk and hurled abuses at a lady doctor and some other staffs. A case has been registered against him under the Hospital Protection Act. He created a commotion saying that the patients did not get due consideration in the hospital.
Meantime, the cabinet yesterday approved an ordinance against cases of attack on health workers. The ordinance included a special mandate for a court in each district to try cases of assault on health workers in a timely manner, and the investigation of the case should be completed within 60 days, with an investigating officer of not less than the rank of inspector.
The ordinance ensures a minimum jail term of six months and a maximum jail term of seven years. The law protects healthcare workers from insults and abuses. The law also covers includes medical students and medical professionals practicing Ayurvedic and Homeopathic departments.
If properties are destroyed in a medical institution, the accused will have to pay a fine extending up to six times the value of the property destroyed, as per the Ordinance.
The ordinance comes after the brutal murder of Dr Vandana Das at Kottarakkara Taluk Hospital.