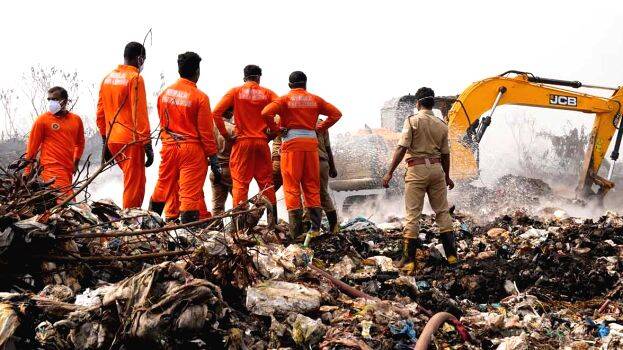 KOCHI: The government has decided to end all activities of Zonta company from the Brahmapuram plant. The Biominig contract with Zonta will be canceled, same with another plan to produce electricity from waste. As an alternative, a compressed biogas(CBG) plant will be installed in the location. According to reports, BPCL will be given the contract for the works. The plant will be installed within one years time.
After the fire tragedy in Brahmapuram, Zonta company continued biomining for some more days. The company then decided to back out from the project after learning about their contract not getting renewed. The contract was earlier fixed for 54 crores and out of this, 10 crores were given to Zonta. Albeit the word, the planned installment reached nowhere during their time.
Sarada Muraleedharan, Additional Chief Secretary(local self-government department) has confirmed giving the contract to a new firm within two months' time.
The cost of the new plant will be covered by BPCL. Such that, the corporation has henceforth no responsibility for the plant. Almost 95923 tons of plastic charred waste are piled up in Brahmapuram. A new bund will be constructed near the Kadambra River to avoid the sluicing of waste into the river premise.