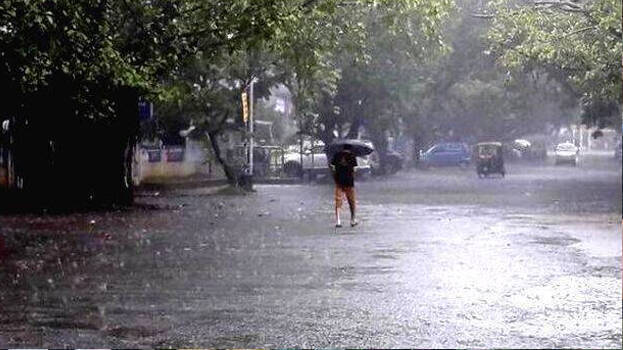 THIRUVANANTHAPURAM: The scorching heat continues unabated in the state. The heat will increase in the coming days. The temperature in the state is likely to rise by two degrees Celsius to four and a half degrees Celsius above normal. The Central Meteorological Department has informed that in the next three hours there is a possibility of rain accompanied by thunder and lightning at isolated places in Kerala's Malappuram and Kozhikode and strong winds with a speed of up to 40 kmph.
The state disaster management authority has issued a warning that people should avoid exposing to sun during the day due to the scorching heat. The warning is given because sun exposure between 11 am and 3 pm may cause sunburn.


Meanwhile, reports have also surfaced that the monsoon is spreading over South Bay of Bengal, Andaman Sea and more parts of the Nicobar Islands. Monsoon is expected to arrive in Kerala early next month.