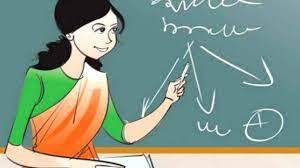 THIRUVANANTHAPURAM: 340 higher secondary teachers in 58 batches have not been paid even after nine years of appointment as they are yet to receive appointment approval.
This includes 32 batches of 27 government schools and 26 batches of 24 aided schools. Among these are 10 schools that do not have even one permanent teacher. Only 2 of the 8 aided schools that applied followed the strict conditions prescribed by the government and approved the appointment.
Six schools were excluded without allotment of posts (Kollam 1, Alappuzha 1, Ernakulam 3 and Idukki 1). The last application submitted by these schools in September 2022 reached the secretariat in May 2023. The allegation is that there has been severe discrimination in the selection of posts. In schools where there are no permanent teachers, no study-related activities like NCC, SPC, NSS etc. can be arranged. This also hinders the grace marks of the children. Teachers who continue to wait for the post-determination order which does not even give retrospective effect are facing severe difficulties.