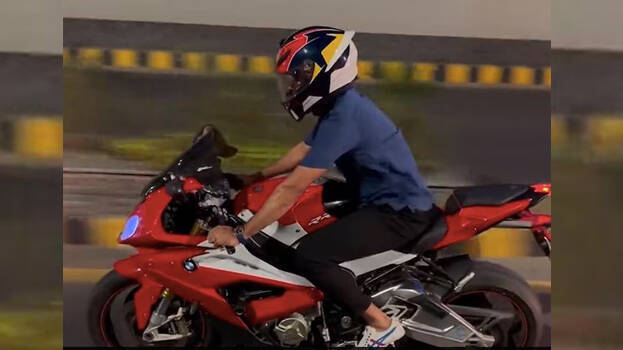 Former Indian cricket captain Mahendra Singh Dhoni was an automobile aficionado. He had a special garage at his home in Ranchi reserved for rare mechanical geniuses from around the globe. Those who have witnessed the halcyon days of cricket back in 2005-10 can connect why Dhoni's name always surfaces when mentioning automobiles. Those were times when the man of the match received a car as a gift for his performance. Whichever way the prize went, it would only be M S Dhoni at the steering. Over the years, many such cricketers have cultivated a liking for automobiles and some in the list are fierce motorheads.
And now, beyond the mountains, Pakistan cricket team captain Babar Azam hit the streets with his new superbike. He shared the video on Twitter which has garnered him many comments and likes. Babar with the bat is placed in the class of Virat Kohli. The star batsman topped the list in ICC rankings for a long time. However, his late-night ride through the streets has not settled well with some diehard cricket fans in Pakistan.
"We have a World Cup to play in 5 months and Babar is doing such dangerous activities?Remove him from captaincy please, irresponsible." This was one among the thousand comments for the cricketer's late-night revving of his bike. It was quite recently that Rishab Pant met with an accident which was a close shave according to people who witnessed the late-night crash at Gurgaon.