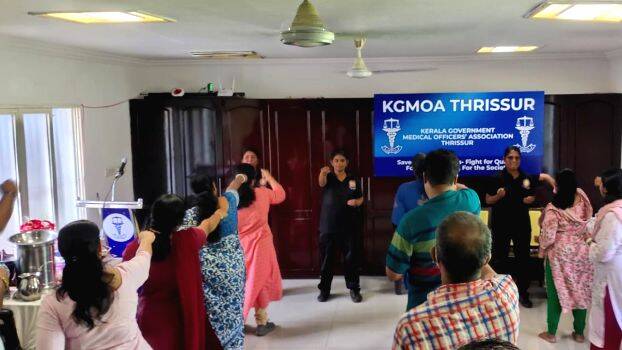 THRISSUR: The doctors of Thrissur district is being trained in self-defense to prevent unexpected violence from some patients during duty. Following the incident in which Dr Vandana Das was killed, the Kerala Government Medical Officers Association (KGMOA) is conducting training for medicos in collaboration with the police.
60 people participated in the first training held in Thrissur on May 21. Next training is on May 29 at Iringalakuda General Hospital. Then there will be classes in different places in the district. There are plans to expand it at the state level.
Apart from doctors, health workers will also be trained. As part of women's safety, the defense class is provided by the police in the first phase.
There will also be a psychology class that assesses the patient's behavior and helps determine the likelihood of aggression.
'LOCK' to lock the attacker
The Thrissur City Police has named the training method 'LOCK' by adding the initials of Listening, Observation, Confidence and Knowledge. It is a practice that involves observing the behaviour of patients. There will also be a class on legal aspects. The will be classes that teaches how to catch an abuser and what to do when a sexual assault occurs. 45 techniques will be taught in a 20 hour class. The trainers are Shiji, Pratibha and Sheeja from the city police.