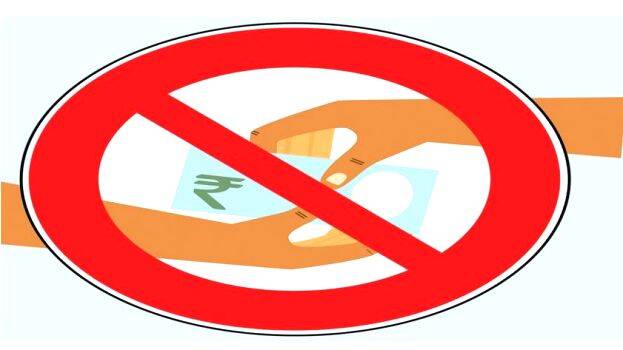 THIRUVANANTHAPURAM: Vigilance decided to publish the rank list of 61 government departments after assessing the corruption, and blacklist the corrupt officers and keep them under surveillance.
The corruption index of the departments prepared by the research and study wing of Vigilance will be published on the website. The 'corruption rank' will be prepared by evaluating factors such as complaints, cases, officers arrested, irregularities found in lightning checks, investigations against employees, non-delivery of service, and abuse of power. Cases are more in revenue, local, health, police, and registration departments.
In 2017, when a list was prepared in a similar manner, revenue was in the second position and the local department had the first rank. The highest number of cases and arrests were in revenue later. Vigilance has decided to follow the corrupt officials and keep them under surveillance and conduct secret investigations to find their illegal assets. 700 people are under observation. Trap operations will be conducted in all departments to nab bribe-takers with the help of complainants.
Vigilance recommended the government to implement the 'Preventive Corruption' scheme. Accepting applications for all services online exclusively, providing service within three to seven days, and creating a dashboard system for daily checks of applications for officials ranging from office heads to department heads is part of the plan. Employees should minimize direct interaction with people. Reasons for rejection of applications should be stated. Disciplinary action and fines will be imposed against those who fail to provide service on time. Software for services including building permits should be prevented from being tampered with by staff. Faults should be resolved within 24 hours. Online services should be as efficient as railway reservation.
Tight watch once in the rank list
Vigilance will continuously monitor the departments that are at the top of the corruption ranks.
Transactions of officers and purchases and contracts of the department will be checked.
Secret monitoring of vigilance in offices, information will be sought from those who come for services.
Lightning inspections will be conducted and action will be recommended against the culprits.
Bribery is not the only form of corruption
Not only receiving money and rewards, but delaying the file, misleading the people, and deliberately delaying the services will also be considered as corruption. The punishment under the Prevention of Corruption Act is three to seven years in prison. A penalty will also be imposed proportionate to the loss due to corruption.
"Service should be provided online without making people come to the office. 90% corruption will be eliminated in this way.'
-Manoj Abraham
Head of Vigilance