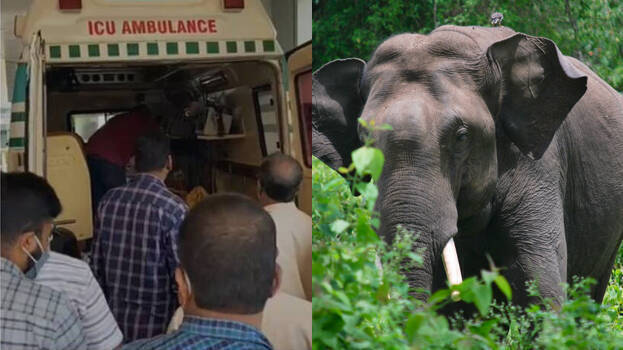 THEKKADY: An employee of the forest department was attacked by a wild tusker. Roby Varghese, a clerk of the divisional office, was seriously injured in the attack. He has been admitted at Kottayam Medical College Hospital. The incident happened Tuesday morning near boat landing.
He came in front of the elephant when he was out for a morning stroll. He fell while running. Reports said the tusker trampled him then. Roby fractured his leg in the attack. He also sustained injuries on his ribs and lungs.
Roby was first taken to a private hospital in Kattappana. He was shifted to Kottayam Medical College as his injuries were serious. He is a native of Nariampara. Meantime, in the wake of the incident, morning stroll and cycle ride have been banned.