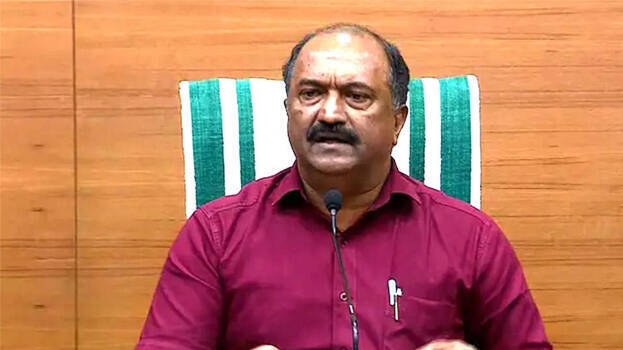 THIRUVANANTHAPURAM: Finance Minister K N Balagopal said Union Minister V Muraleedharan said what he should not have said in the central government's decision to cut down the state's borrowing limit. The total expense of the state per annum is 1.75 lakh crore. Of this, the borrowing limit is 3%. He said permission was granted in April to borrow Rs 2,000 crore.

'The state was given permission to borrow 15,390 crore this month. As per rules, the state has the right to borrow Rs 32,442 crore. However, the center has not replied for cutting down the borrowing limit. Muraleedharan said something that should not have been said in the matter,' clarified the minister. The minister asked whether this is an internal matter of the BJP. He added that Muraleedharan is misleading people with false figures.

Muraleedharan yesterday said that as per the 15th Finance Commission's recommendations, the state had already borrowed Rs 34,661 crore out of the total amount of Rs 55,182 crore. Of the remaining Rs 20,521 crore, the amount for the first three terms of Rs 15,390 crore has been granted. The remaining 5,131 crore will be granted in January 2024. The finance minister is misleading people by portraying it as cutting down.