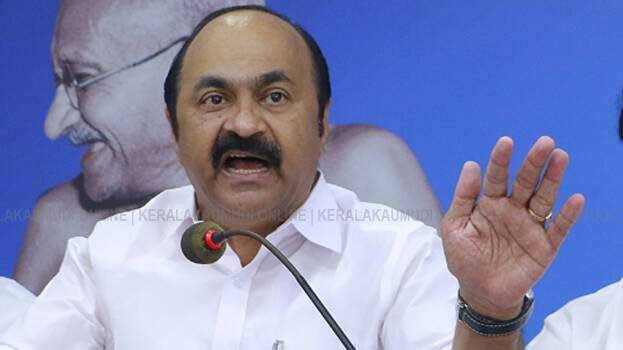 THIRUVANANTHAPURAM: Opposition leader V D Satheesan said the incidents taking place in the United States in connection with the Lok Kerala Sabha, bring shame to Kerala. Someone is collecting money illegally. Satheesan while addressing the media asked should a person pay Rs 82 lakh to share dais with the chief minister of Kerala.
'Expats are classified on the basis of money. The Lok Kerala Sabha has become a programme where the chief minister, a Communist, makes the world understand the difference between the rich and the poor. Only who can afford to pay one lakh dollar can share the dais with the chief minister. The message is that one who has no money should stand outside the gate.
How insulting is this. Who gave permission for this illegal collection? Is there no department of expatriate affairs and NORKA to investigate this? The illegal collection in the name of Kerala should be investigated and action should be taken against the guilty. The opposition is requesting the chief minister not to attend the programme of those who share the dais with him after paying one lakh dollars. The programme of inviting only the rich is not suitable for Kerala and the communist chief minister. This cannot be tolerated.
The continuous incident of burning trains in the state creates insecurity among the people. The government should take serious action in improving security systems. In the first incident, there was serious negligence on the part of the police. The person who set the train on fire escaped in the same train. The accused who was injured alighted at Kannur railway station and boarded another train, but the police did not know it. The police also failed in bringing the accused arrested by central agencies to Kerala. Kerala Police handles such matters with ease. A serious inquiry should be conducted into the incident.

On what basis did the health minister say that no documents were burnt in the fire that broke out in the medical services corporation? The case is being investigated. When did all the ministers start a criminal investigation? A scientific investigation should be conducted into the cause of the fire.

If the minister says that there was no fire before the inquiry report, it must be considered as a deliberate fire. The government is protecting the criminals. The fire broke out in three places. It was initially said the fire was caused by bleaching powder; the tests did not say that. The health minister is trying to cover up the irregularities in the health department.' he said.