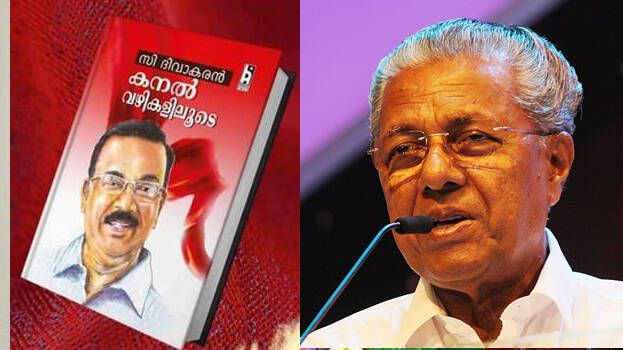 THIRUVANANTHAPURAM: Speaking after publishing 'Kanal Vazhikaliloode', the autobiography of CPI leader C Divakaran, Chief Minister Pinarayi Vijayan said that he does not have to agree with everything written in it. The Chief Minister pointed out that this is not his autobiography but that of Divakaran which contains his views and thoughts.

The CM's indirect response was regarding the media reports about Divakaran's remarks in the autobiography about left govt losing a second term in 2011 under VS Achuthanandan.

"This book gives the history of old struggles. The autobiography of public servants won't be just detailing life. As this is about a communist's life, there will be fights against discrimination and exploitation. There is poetic justification when a person who knows the pain of hunger later became the minister of food. C Divakaran was always at the forefront of interfering in people's problems", CM Vijayan said.