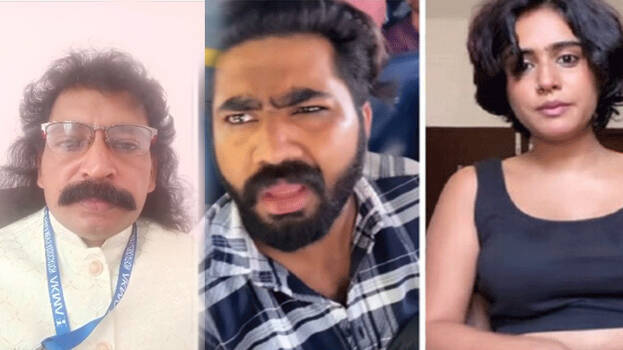 THIRUVANANTHAPURAM: All Kerala Men's Association came forward supporting Savad arrested for flashing at an actress on a KSRTC bus and criticized her for levelling the allegation. The organization chief Vattiyoorkavu Ajith Kumar in an interview to a media said that a reception will be accorded to Savad when he is released on bail. The association informed that her complaint was a fake one to get more followers on Instagram. He also said that a complaint has been filed to the DGP against her.

Ajith Kumar said bail has not been granted to Savad. He may get it tomorrow. The magistrate is on leave. He will be given a reception when released. He is likely to commit suicide. He will not be in a situation to step out of his house. His family has left the place. His is a decent family. He is totally shattered. He is not eating food. What will he do once he is released from jail. His mentality has to be changed. Members of the association will attend the reception and the goal is to give him a new life, he said.

Ajith Kumar said that he believed it for the first two days but after she said about her Instagram ID, understood that it was her tactic to get more followers. Another member of the association said that appearing in underwear and bra and sharing pictures and videos is to grab public attention. Kumar said no girl will be able to talk coolly after such an incident. He also that she is not seen outside after they lodged a complaint with the DGP.

Ajith Kumar said advocate Alloor, legal advisor and ambassador of All Kerala Men's Association, will appear for him.