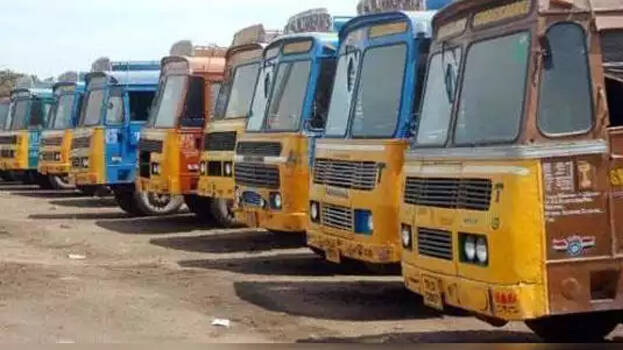 THIRUVANANTHAPURAM: The motor vehicle department in the state has avoided the strictly followed color codes for goods-carrying vehicles. Till now, it was mandatory to paint yellow on the front and rear to identify as goods transporting vehicles. The amendment was brought to this rule and henceforth any color would do good but the authorities have warned against using the color orange.
The yellow color was made permanent after studies showed this hue helping during morning and night as yellow normally shines bright in the presence of light. The central government recently made changes and brought down the yellow color code to national permit vehicles. The state is now following suit.
However, reflective stickers are required in all goods vehicles. The MVD earlier brought changes to paint all tourist buses white after repeated accidents in the night called for concern from authorities. The white color is easy to identify at night unlike the artworks and posters that painted the tourist bus which would invite disasters.