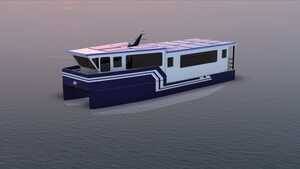 ALAPPUZHA: Water transport department to increase revenue by running 'tourism-cum-passenger' boat services through canals and estuaries. The project will focus on areas suitable for tourism, which depend only on boats for transport.
30 additional routes in Kollam, Alappuzha, Ernakulam and Kasaragod districts have been selected for this purpose. The arrival of tourism cum passenger boats will pave the way for the growth of backwater tourism and regional development.
Savings in fuel cost; safe as well
Solar boats have lower fuel and maintenance costs compared to diesel boats. Where diesel costs up to Rs 10,000 a day, a 50-seater solar boat costs only Rs 500. Since only one Lasker is needed, more staff will not be necessary. Pollution will also be avoided. These are Kattamaram-style boats. There is no fear of capsizing as there are two hulls.
Runs for 12 hours on a single charge
Construction in fiber
Charging on electricity during rainy season
One-year warranty on boats
5-year annual maintenance contract
Solar panels: 75
25 kW battery
Will charge in 20 minutes
Speed of 6 - 8 nautical miles (12 -15 km)
50 seats in each boat
Daily Cost:
Diesel Boat: Rs 9,000-10,000
Solar Boat
Rainy season: Rs.500
In summer: 200 rupees
Priority
(District, Route)
Alappuzha : Muhamma-Kaniyaparambu
Kollam : Kollam-Plavara
Ernakulam : Kadamakkudy-Varapuzha
Kasaragod: Kottapuram-Nileshwaram