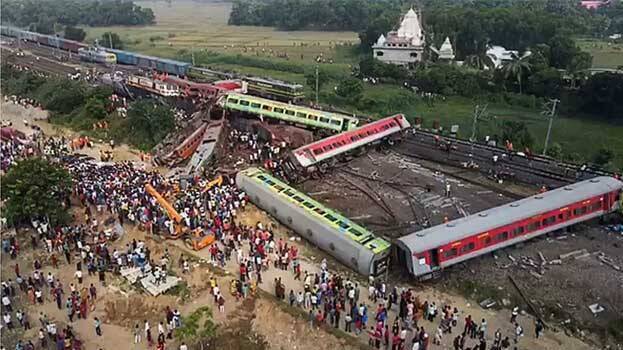 NEW DELHI: The railways said the investigations into the train disaster in Odisha's Balasore that killed 288 people will be probed on a war footing basis. The cause of the accident is hinted to be a serious lapse in the signal system and the investigation will be focused on this. Meantime, the opposition is moving to intensify its demand for the resignation of the railway minister over the train disaster.
Only 160 bodies of those who died in the train disaster have been identified. The process to identify the rest is going on. A decision has been taken to conduct a DNA test. 56 of the injured are in a critical condition. Railway Minister Ashwini Vaishnav informed that those with only minor injuries have returned home.
Work is in progress to remove debris from the track at the site of the accident. The damaged track will be reconstructed today. The move is to restore traffic through one track by this evening. Meantime, a special train with the survivors has reached Chennai. A group of 250 people including ten Malayalees have arrived. The train that arrived this morning was received by ministers. All were subjected to a medical examination and after that the injured were shifted to the hospital.