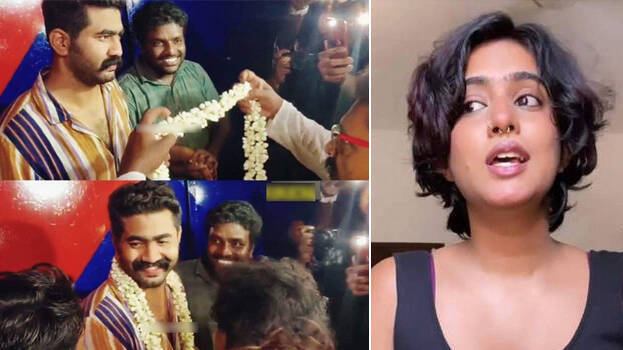 KOCHI: The woman complainant reacted to the incident where the youth, who flashed at her in a bus, was greeted with a garland. She asked what great deed did Savad do to receive him with a flower garland. While talking to a media, she said he was greeted with a flower garland and stones were pelted at me.

'I couldn't stop laughing after watching the video. I don't understand what great deed he did to receive him with a flower garland. His great deed was opening the zip while sitting on the other side of the KSRTC bus. What did he do to get a garland? The men's association wants them to do whatever they feel like and no woman should respond. If a female responds, she will be pictured badly, and the men will be received with a garland. Anyone who has a mother, sisters and wife at home, who has a little bit of shame and dignity, will they go and receive him with a flower garland.
I turned a honeytrap on social media. The girl, who sat next to me couldn't come. I begged her to come and asked her to at least post a selfie. Why are you doing like this, what will people say if I come, she asked. If received with garland after winning a case, then it was fine, what was shown yesterday was just stupidity,' she said.
Sawad was released from jail last evening. The All-Kerala Men's Association received him with a garland in front of the Aluva sub jail. The association had earlier lodged a complaint with the DGP alleging that the woman lodged the false complaint against Savad to gain more followers on Instagram.