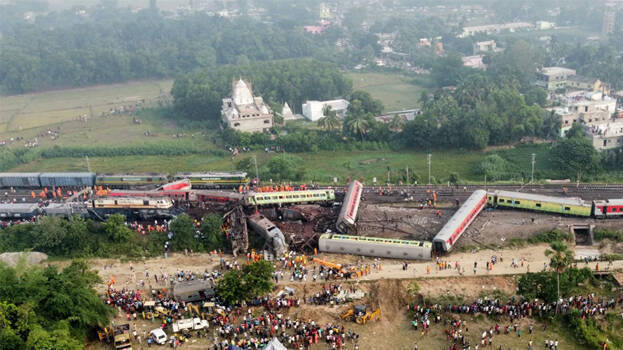 NEW DELHI: Two days after the Odisha train tragedy, the Loco pilot has called for attention bringing a big revelation behind the incident. According to reports, the loco pilot said he moved the vehicle only after receiving the green signal from the control room.
The loco pilot has also revealed about the train ramming into Bahanaga station at high speed. He is currently under treatment. Meanwhile, the railway board operation and business development member Jay Varma Sinha told about some glitches in signal workings. The revelation comes after the preliminary railway investigation.
The railway safety commission is preparing a report into the issue while Bihar deputy chief minister Tejaswi Yadav criticized the tragedy as a result of lax from loco pilots. As the mudslinging over the disaster continues, the railway minister Ashwini Vaishnaw gained the spotlight when he said about identifying the root cause behind the tragedy.
"The commissioner of railway safety has investigated the matter and let the investigation report come. But we have identified the cause of the incident and the people responsible for it... It happened due to a change in electronic interlocking. Right now our focus is on restoration," the minister added.