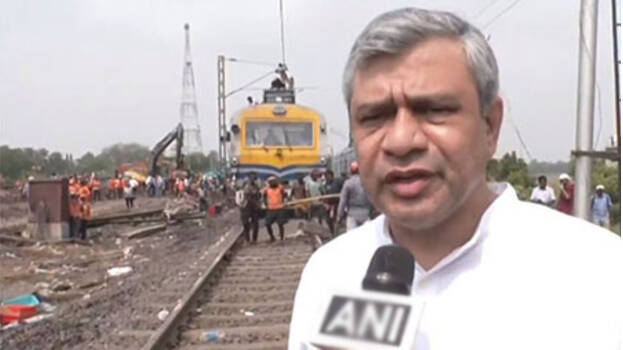 NEW DELHI: The Railway minister has told the media about recommending a CBI investigation into the massive train tragedy that happened two days back in Balasore. The railway board has recommended a CBI investigation after conducting a preliminary search into the issue. The decision comes at a time when the opposition is clamoring for resignation from Mr. Vaishnaw for 'inept' work that led to the mishap. The railway has already conducted a preliminary investigation and was deliberating over passing further control to a central agency.
Meanwhile, the railway track restoration works are in full progress. According to reports, normal rail traffic will resume from Wednesday morning. The railway minister said all dead bodies from the site were removed.
More than 1000 workers are stationed at the place working day and night rigorously to meet the deadline. Machines and cranes are the new normal in Balasore as the works continue unhindered to start the rail transport by Wednesday morning. The Odisha government has meanwhile uploaded images of dead bodies on the official website for families to identify. More than 88 bodies are yet to be identified.