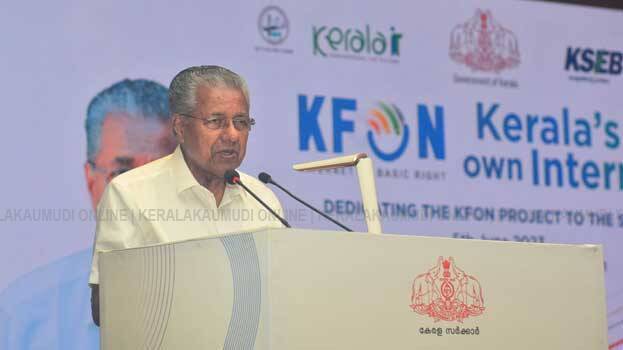 THIRUVANANTHAPURAM: Chief Minister Pinarayi Vijayan on Monday dedicated the K-FON to the state. While inaugurating the project, the Chief Minister said that many people thought that the project would remain a dream when it was announced that internet will be made available for everyone.
"Kerala's dream of 'Internet for all' is coming true. The Kerala Fiber Optic Network, or K-FON, is a project to provide broadband internet access to all households and government offices in Kerala. Through K-FON, about 20 lakh economically backward families of the state are being provided high-speed internet facility free of cost and others at a moderate cost," CM said.
"Kerala is the only state in India which has declared the internet as a right of the people. The government is implementing the K-FON project to ensure that it does not remain as a mere declaration. Through K-FON, we are preparing basic facilities to make internet available to everyone. Thus we will ensure that the internet is accessible to all," the CM added.