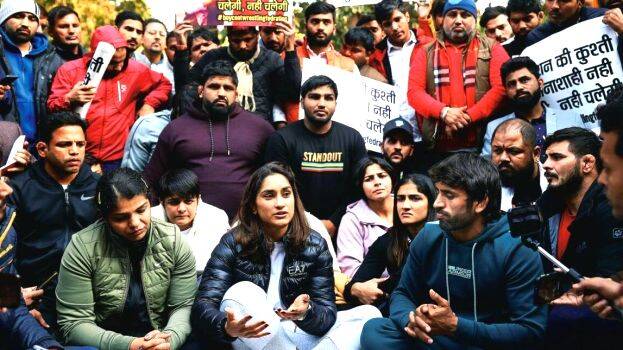 NEW DELHI: Fake propaganda has intensified after the wrestlers met Union Home Minister Amit Shah. The news spread yesterday that the underage wrestler backed down from the sexual harassment complaint against the head of the wrestling federation, Brijbhushan. The girl's father himself came forward rejecting this.
Wrestlers had also come forward responding to the campaign that the strike was softened after the talks with Shah. The wrestlers who are still on strike had returned to work since yesterday and this was interpreted as compromise.
The news spread yesterday that the minor girl had given a new statement before the magistrate that she had not been sexually assaulted. The family has alleged that a fake campaign is being made to whitewash him, while a POCSO case has been filed against Brijbhushan on the girl's complaint. The family said that they will not give up and will fight till justice is served.
No march on Friday
The Bharatiya Kisan Union postponed the Jantar Mantar march scheduled for Friday amid Amit Shah's discussion with wrestlers. BKU leader Rakesh Tikait said that the next strike program will be decided after knowing the further results of the discussion.
Police took statements
Meanwhile, Delhi Police recorded the statements of Brijbhushan's assistants, including the driver, after visiting his house in Gonda, Uttar Pradesh. It is reported that the statements of four wrestling federation members have also been recorded.
No settlement was made with Amit Shah. The strike is not over. The government had said not to reveal details about the discussion. However, the information was leaked from there itself.
- Bajrang Punia