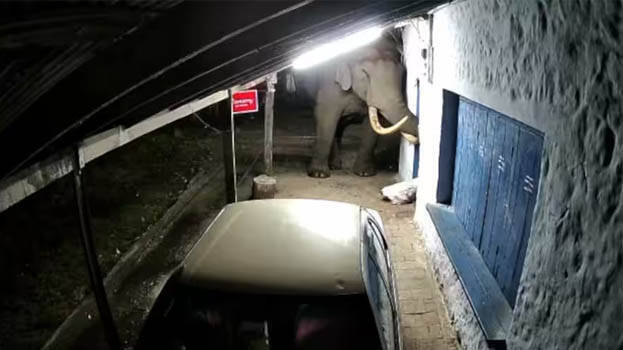 MUNNAR: The wild tusker 'Padayappa', attacked a shop in Chokkanad Estate in Munnar. The elephant attacked the shop belonging Punyavel, a native of Chokkanad Estate. It is reported that Padayappa destroyed the door of the shop but did not cause any other problems.
The RRT team reached the spot after learning that the elephant had come down and chased Padayappa away. Punyavel's shop has been attacked by wild animals several times. Punyavel says that elephants have destroyed his shop 19 times so far.
Meanwhile, the Tamil Nadu Forest Department has released the rogue tusker Arikomban in the Upper Kothayar's Muthukuli forest. The Tamil Nadu forest department released the elephant into the forest after treating the wound on its trunk. There was uncertainty about the release of the tusker that stayed in the animal ambulance for 24 hours. Currently, the elephant is considered healthy.