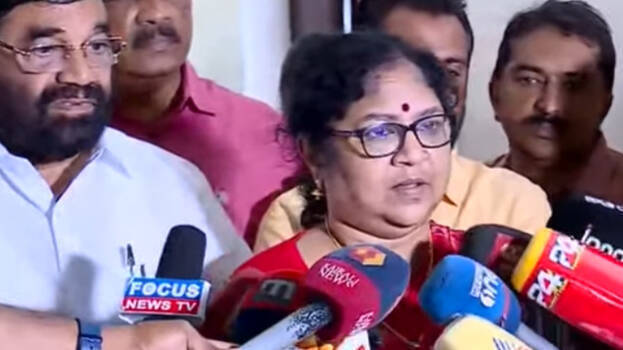 KOTTAYAM: Minister R Bindu said the Crime Branch will investigate the suicide of Shraddha Satheesh, a student of Amal Jyothi Engineering College at Kanjirappally in the district. Crime Branch DySP will investigate the case under the supervision of SP.

The minister informed that no action can be taken against the few teachers now and if they are found guilty in the probe, they will be punished then. The minister's response was after holding talks with the student and PTA representatives.

The minister said that she discussed with the college authorities the students demand to remove Sister Maya, the chief warden of the hostel, and replace her with another nun. She clarified that the management has informed that they will take a decision after holding talks with the bishop. Meantime, the students called off their strike following an assurance of a crime branch probe.

The girl's family had alleged that the reason for Shraddha's death was mental harassment by the teachers. They also said the college authorities deliberately delayed in taking the girl to the hospital. However, the explanation of the college authorities is that Shraddha may have committed suicide after they found her using mobile phone.