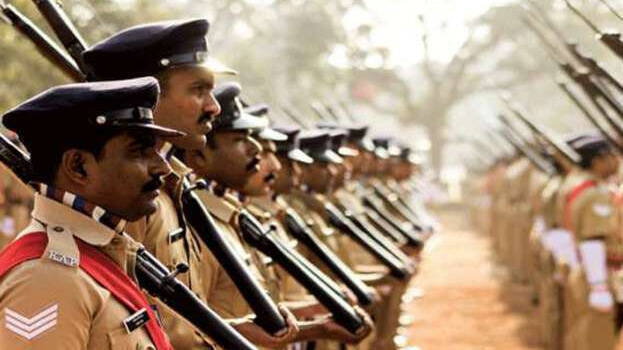 THIRUVANANTHAPURAM: It has been two months since the Civil police officer rank list, which is only valid for one year, has come into force, and still the PSC has not started recommending appointments and the department officials have not reported the vacancies. With this, candidates who have been waiting for jobs for years have been cut off.
Advice sending has not been started even for the 1,536 vacancies reported in seven battalions. A number of retirement vacancies since May have not been reported to the PSC. The new list came three years after the previous rank list was cancelled. 5,610 people on the last list were appointed. The new list of seven battalions has 13,975 candidates.
This is the only police rank list under the two-stage exam reform. It was too late to prepare the list by the time the process was complete. Therefore, the hope of the candidates that the recruitment will start as soon as the list comes was out of place. Only ten months are left. The longer the appointment in the list is delayed, the longer it will take the NJD(Not Joining Duty) vacancies to be reported and advises to be send. Candidates say that due to this, many on the list may not get the appointment.
The training of the first batch should have started in June had the advice been sent in May. Now the training may extend to July-August.
Shortage of officers in stations
With people being deputed for VIP duty and traffic control, there is an acute shortage of officers at most of the stations. The situation is the same in police camps as well. Once advice is sent, the shortage will continue until they complete their training and pass out.
Recruitment in hospitals also
SISF (State Industrial Security Force) formed by the state on the model of Central Industrial Security Force (CISF) will now provide security in hospitals. If the deputation to the force, a special wing of the Kerala Police, is calculated and reported, the vacancies will rise.
Battalion ------------- Reported Vacancy ------ Listed
KAP-1 (Eranakulam)------------------141 -----------------------1446
KAP-2 (Thrissur) ----------------------294 -------------------- ---2456
KAP-3 (Pathanamthitta)------------257 --------------------------1711
KAP-4 (Kasaragod)--------------------211 ---------------------------2220
KAP-5 (Idukki) ----------------------------88 -------------------- -----1590
S.A.P. (Thiruvananthapuram------221 -------------------------2123
MSP (Malappuram)-------------------324 ----------------------- --2426
Total----------------------------------------1536-------- -----------------13975