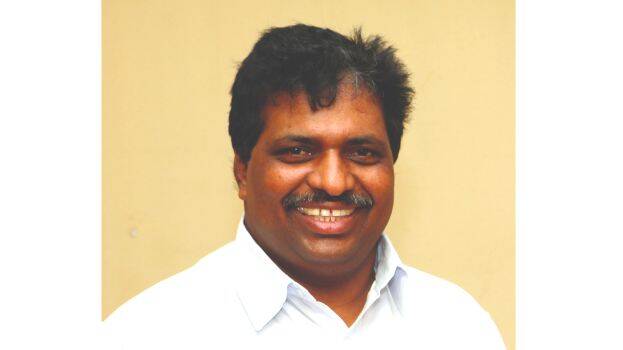 March in protest of non-payment of rice prices
KUTTANAD: The black march by UDF Kuttanad Constituent Committee, in protest against non-payment of the price of paddy procured from the puncha cultivation, to the 'Karuthalum Kaithangum' Adalat venue attended by Ministers at the Mankomp Rice Plantation Center resulted in a clash. 9 Congress leaders including MP Kodikunnil Suresh were injured in the lathicharge. 3 policemen including Ambalapuzha DySP were also injured in the clash.
Kuttanad South Congress Constituency President CV Rajeev, DCC District Vice President Saju Joseph, UDF Chairman Joseph Chekedan and Block Panchayat Member Madhu C Kulangara are undergoing treatment at the Medical College Hospital. Constituency Congress Committee presidents Joshi Kollara and G Suraj and female constable Bindupaniker sought treatment at Pulincunnoo Taluk Hospital. Kodikunnil Suresh was taken to the Medical College Hospital by the police after the MP felt pain in his right neck due to the use of force by the police. DySP's left ring finger was injured.
The incident took place on the Alappuzha-Changanassery road at around 12 noon yesterday. At around 11 am about 250 farmers including women marched from Moncombu block junction wearing black clothes and carrying black flags. When they reached the Taluk office road, they were stopped by a barricade led by Ambalapuzha DySP Biju V Nair. There was an altercation between the police and the protestors. Protestors did a sit-in on the road. Suresh MP inaugurated the protest by burning the paddy receipt sheets (PRS) issued by the paddy office to pay the farmers. The protestors tried to push the barricade. The police started a lathi-charge when the DySP fell on the ground. Then the protesters led by Suresh in Kodikunnil blocked the AC road. Traffic was blocked for an hour. A case was filed against 100 people, including Kodikunnil.
The state is run by a government that has no commitment to farmers. A peaceful march was held to the Adalat attended by ministers to inform about the non-payment of rice prices. People's representatives and farmers were beaten without provocation. I will be on the front of the fight with the farmers until they get the price of rice.
-Kodikunnil Suresh MP