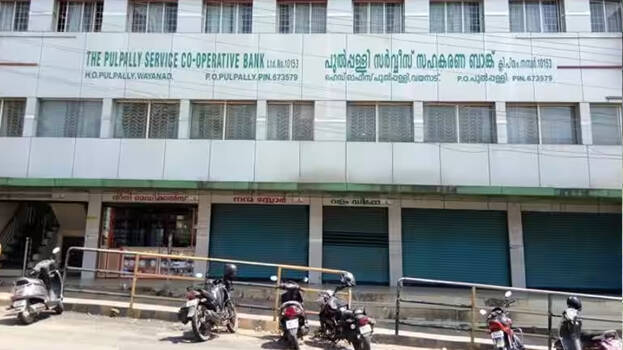 KALPETTA: The Enforcement Directorate (ED) on Friday conducted a raid at the Pulpally Cooperative Bank in Wayanad in connection with the loan fraud case. The 6-member ED team also raided the houses of the former bank president and KPCC former general secretary KK Abraham, Uma Devi, and Sajeevan Kollappally, head of the loan department. It is indicated that the raids were conducted as part of a case registered by ED in connection with loan fraud in the bank.
There was widespread protest following the suicide of Pulpally Kelakkavala native Rajendran Nair, a victim of loan fraud. Following this, KK Abraham was taken into police custody. There are 10 accused in the case. KK Abraham, the first accused in the case, is currently on remand in Mananthavady Jail.
Rajendran Nair had taken a loan from Pulpally Service Cooperative Bank during the 2016-17 period. Rajendran Nair had earlier filed a complaint with the authorities pointing out that some members of the then governing body had swindled the money without his knowledge.