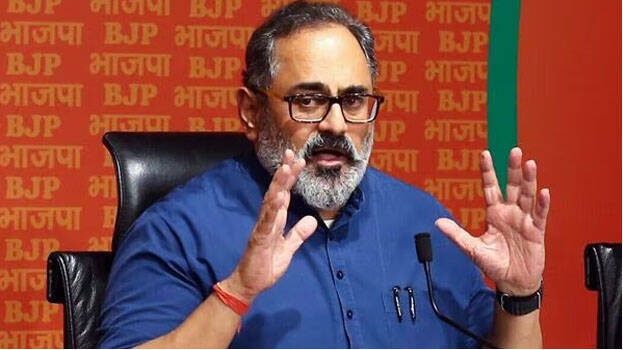 NEW DELHI: Union Minister Rajeev Chandrasekhar on Friday said that the Kerala government's deal with the Chinese company for the internet project K-FON is suspicious. He demanded that the state government should clarify why they had to depend on the Chinese company as this is a security-important sector.
"As there are many companies producing cable in India, the government should explain why they bought cable from China. No complaints have been received regarding the project so far.", the minister said.
At the same time, Swapna Suresh, accused in the gold smuggling case, also came forward with allegations against the K-FON project. Swapna demanded that the Chief Minister should clarify who was the chairman of K-FON. She also revealed that her ex-husband worked as a logistics manager at K-FON and former minister and Congress leader VS Shivakumar's cousin Vinod also worked at PwC like her.