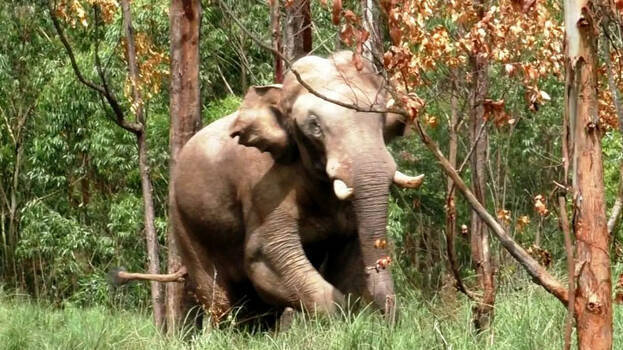 NAGERCOIL: Arikomban is still sauntering the banks of the Kothayar River; a radio collar lassoed on the giant's neck gave signals to the Tamil Nadu forest department about the pachyderm's exact location. The elephant is currently 6 km away from the upper Kothayar dam. Recently, the radio signal failed to connect putting the department in a fix.
After the signal went lost, more than 60 forest officials from Ambasamudram and Kanyakumari region reached Kothayar forest to search for the rogue elephant. As per Thursday's location, Arikomban was heading slowly toward the Kanyakumari region. However, the signal tracked on Friday noon showed the elephant still remaining in Kothayar.
The forest officials in Tamil Nadu are not writing off the chances of rogue Arikomban reaching human habitat near Kanyakumari. If this happens, the Kanyakumari DFO and his team are ready to thwart the elephant back to the forest. If headed towards Kanyakumari, Arikomban will first reach the Pechiparai tribal habitat. Slim chances still remain about the elephant reaching Kerala.