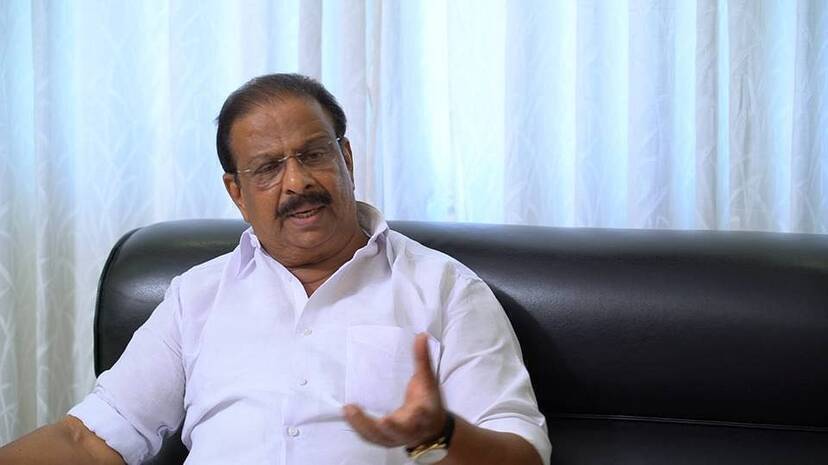 KOCHI: KPCC chief K Sudhakaran said that he has no role in the antiques case involving Monson Mavunkal. While talking to the media, he said that he has no links with the complainant and had not given any promise to anyone.
'Pinarayi should not think that he can scare me in the name of cases. Will end my public life if proved that money has been accepted. If I was a person accepting money then would have earned crores while serving as the forest minister. If trying to scare me after including in a case, then Pinarayi is in a fool's paradise,' criticized Sudhakaran.

Sudhakaran said that he went to Monson for treatment and many noted people have gone there. The notice implicating him in the case was obtained three days ago. Will not appear before the crime branch tomorrow. This case against me is conspired by many including Chief Minister Pinarayi Vijayan.

The crime branch had yesterday submitted a report to the Ernakulam ACJM Court making him the second accused in the case. A notice was also issued to Sudhakaran asking him to appear for interrogation tomorrow at the Kalamassery office of the crime branch.

The crime branch registered the case in September 2021 on the complaint of Yaqoob Purayil, Anoop V Ahamed, M T Shameer, Siddique Purayil, E A Salim and Shanimon that Monson swindled an amount of Rs 10 crore. The statement of Anoop is that he paid Rs 25 lakh in the presence of Sudhakaran. Monson's former driver Ajith and employees Jaison and Joshi said they saw Rs 10 lakh being handed over to Sudhakaran.

Meantime, former IG Laxman and former DIG Surendran have been made accused in the case. They have also been charged with fraud.