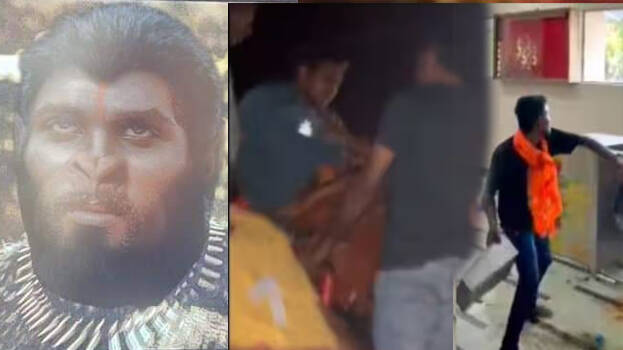 After Rajamouli's directorial Baahubali, Prabhas fans were showered with consecutive flops. Therefore, the fans were waiting with great anticipation for Om Raut's film Adipurush. After the trailer of the film, there were many trolls citing the bad VFX, but the film received good pre-bookings ahead of its release. Although the film has finally hit the theaters, the question is whether it lived up to the hype.
Although the first day itself the movie is receiving only mixed response, the film has become the talk of social media due to some other incidents that happened on the day of its release. After the release of the film, the trolls about the VFX started spreading more fiercely. The character of Ravana played by Saif Ali Khan in the film and the character of Hanuman were subjects of these trolls.
Apart from trolls, the film soon went viral on social media due to some other incidents. Before the film's release, the director had announced that a seat would be set aside for Hanuman in all theaters, but on the day of the release, news also surfaced that a young man who tried to sit on the seat set aside for Hanuman was beaten up. It is reported that the man was beaten up by Prabhas fans during the screening at 4 am at Bhramaramba Theater in Hyderabad.
Soon after, the news came out that the Prabhas fans attacked the theater due to the delay in the screening of Adipurush. The incident happened during an afternoon screening at a theater in Hyderabad. Prabhas fans were angered by the delay of the show due to a technical glitch. The CCTV camera in the theater was destroyed and the theater was vandalized. All of this can be seen in the video that came out after the incident.