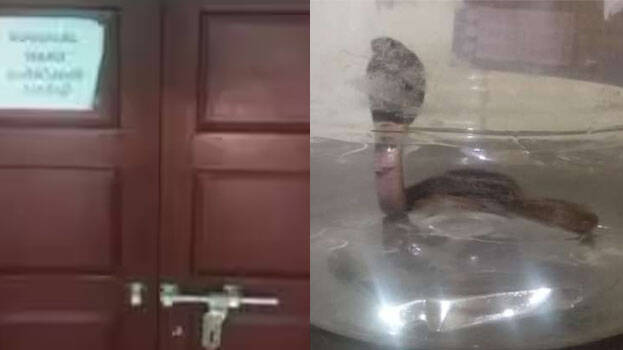 MALAPPURAM: There was panic at the Perinthalmanna district after snakes were spotted there. Ten cobra cubs were caught in the last three days. The snakes were caught from the surgical ward and the adjoining verandah. With this, the surgical ward of the hospital has been closed.
The snakes were caught by the hospital employees and the activists of the district trauma care. Reports said there were eight patients in the surgical ward at that time. A channel reported that there was a snake's burrow. The authorities said they have started closing it.
The patients were shifted to the medical ward from the surgical ward. The back side of the surgical ward is covered with bushes.