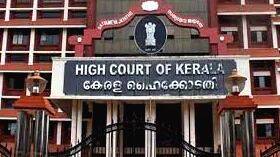 KOCHI: High Court said that the value of fifty paise and one rupee depreciated years ago and that the students and student organizations should understand the changed situation. The court made this observation in relation to bus fare concession.
Justice PV Kunhikrishnan's order came quashing the cases and chargesheets registered against three private bus conductors for not taking students on the bus.
As the increase in concession is a policy decision of the government, the court cannot give directions but the government and the student bodies should assess the changed circumstances. Bus owners can approach the government and the transport department for an increase in concession, but with the concession existing at present, bus owners and staff cannot discriminate against students. The court also stated that students and other passengers have the same status.
High Court said that police should ensure that the dispute between the bus staff and the students over not being taken on the bus does not turn into a law and order problem and the state police chief should issue instructions to the subordinate officers in this regard.
High court heard the pleas of bus workers Siraj from Thodupuzha Udumbannoor, Joseph John from Kothamangalam Thrikkaryoor and VP Unnikrishnan from Vaikom Thalayazham.
The incident related to the case happened on November 30, 2012. Police charged the accused with driving without following the prescribed norms and road safety instructions, air and noise pollution and driving without insurance. High Court held that these charges cannot be brought against the conductors as the driver was the one driving the bus. Subsequently, the Court quashed the charge sheets against the petitioners existing in the Kothamangalam Judicial First Class Magistrate court.